Now, you can enjoy a better painting and coloring experience with the latest invention by Parblo – it is nothing less than bringing the artist's creations alive by a stylus.

Parblo launches Two New Graphic Tools for all the Artists: Mast13 and A610 Pro!
 
They both own the fantastic 8192 levels of pressure sensitivity and wireless battery-free stylus, the best assistant to maximize your potential. Plus the advanced USB Type-C connection makes it easy to connect and ensures faster and efficient data transmission.
A610 Pro has the greatest improvement with the Parblo tablet—— compatible with the Android operating system now! You can record your creations anytime, anywhere you want with the Parblo A610 Pro. This remarkable tablet gives a lifetime commitment as it is highly efficient with 1 dial ring and 8 customizable express keys. The ±60° tilt function to reach smooth and vivid tilt brush effect, let your expressions vibrant. Anyone can fall in love with this drawing pad that has 10 x 6.25 inches of the active area. This neat drawing tablet will complement your innate strokes in drawing, photography, and designing.
Introducing Mast13 Monitor with OGS full lamination technology to serve the purpose of having 1920 x 1080 resolution, its high definition LCD display terminates all parallax. Mast13 is a treat for every tech aspirant artist who loves to make their dreams colorful. Its color spectrum reaches 88% NTSC providing the best intensity of color in the image-making Mast13 more appealing and captivating to use. Very carefully and thoughtfully designed Mast13 LCD Monitor can combat any danger caused by high temperature and corrosion as it is more wear-resistant because of its aluminum alloy back shell. The screen of Mast13 assures the safety of eyes as it is equipped with a matte protective film to prevent glare. The facile uncomplicated LCD Monitor allows you to set the display's brightness, contrast ratio sharpness, etc... by just setting the buttons on the screen side.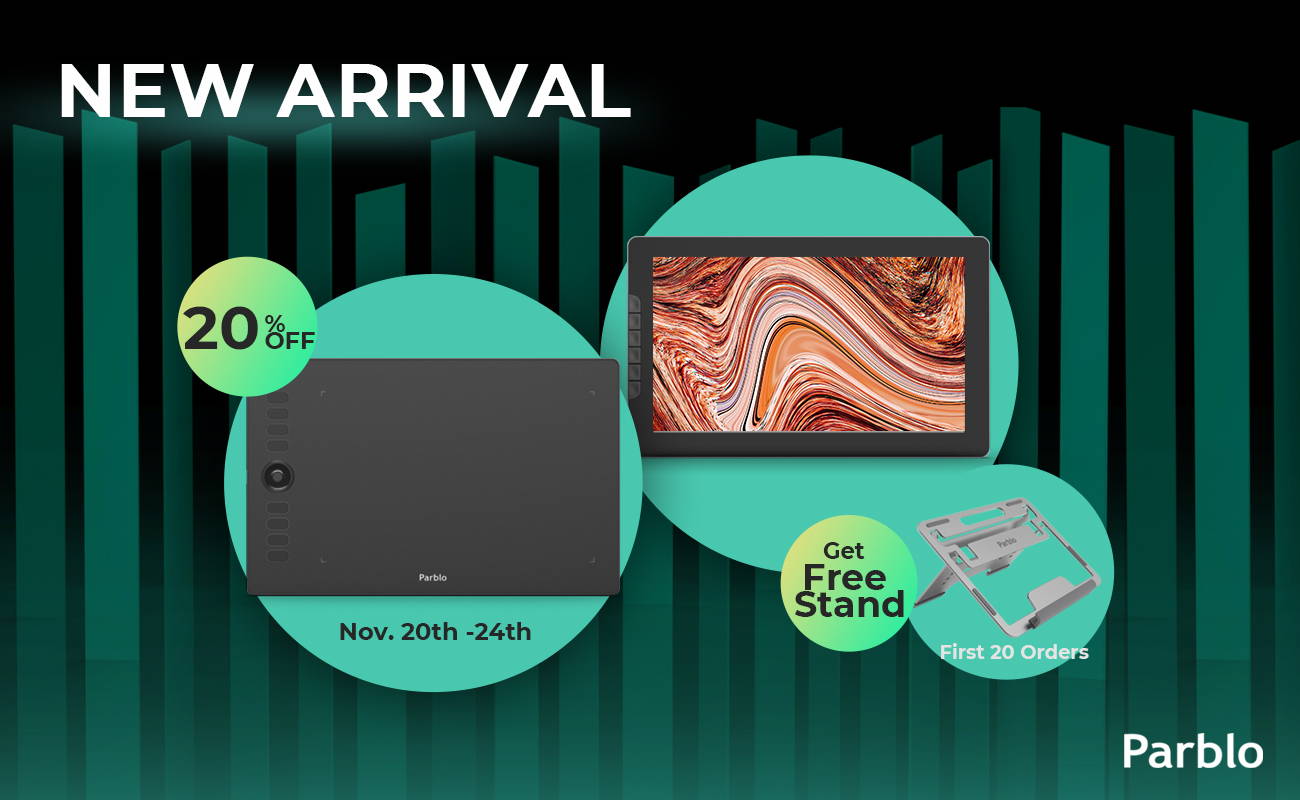 Isn't it desirable to own these fashionable majestic inventions?

The brand new stander compatible for 10 to 16 inches Pen Display——PR110 is on board now.